<![if !vml]>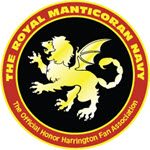 <![endif]><![if !vml]>

<![endif]>
Manticoran News Bureau
"All the News That's Fit to Transmit!"
<![if !vml]>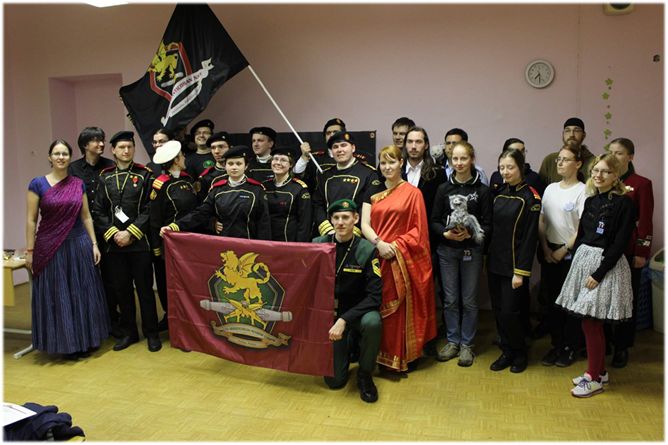 <![endif]>
Group picture of BatCruRon 39 and HMS Iwo Jima – units of the Bohemia Station.
<![if !supportLineBreakNewLine]>
<![endif]>
Festival in the Stars

2014.04.30 CE / 346.02.07 AL (MNB) – If you think you've seen it all at a convention, you've never been to one in Central Europe. At the end of March, the fourth annual Czech science fiction convention known as StarCon was held in the building of OA Svatoslavova High School in Prague, for three days of fun, theatre, competitions, lectures, workshops, and so much more. Panels included lectures, discussions and screenings of Star Trek, Stargate and Star Wars, other sci-fi films and series, anime, as well as hard science, literature, and gaming.
However, the Czech fans didn't stop there. A theatre group put together a stage adaptation of classic comedy Some Like It Hot, asking the questions "What was the beginning of Jonathan Archer's historic mission really like?" and straying far from the historical record. Some Like It Logical (Někdo to rád logické) showed the true story behind USS Enterprise's mission, without the whitewash of Star Fleet principles… and political correctness. The convention also had a costume parade through the streets of Prague – geeks of all stripes walked around the classic architecture of the city, surprising everyone with their cosplay pride. A couple of filmmakers also showed their fan film efforts based on the BBC TV show Torchwood and CW's TV show Supernatural.
<![if !vml]>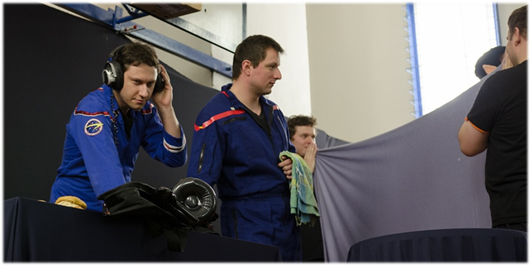 <![endif]>
Getting the stage ready for Some Like It Logical.
To add to the amazing program, the Czech Honorverse fan club HMS Phantom – also known as BatCruRon 39 and members of the Bohemia Station – were very active at the con, hosting the Artemis Spaceship Tactical Simulator room. After placing the RMN flag in the stand, they struggled to set up the program, at one point they had not enough power strips for six computers, but luckily one crew member went on a quick mission to purchase them in the nearest electronics shop. In order to ensure their own spacers got time, they let members of BatCruRon 39 and the Continuum Star Trek fan club sign up in advance… but only if they came in uniform. Manticoran personnel served as "officers of the watch," going around to participants and explaining how the program worked.